 South Asians must change their diet and take control of their health in order to prevent heart disease and diabetes according to Dr Viswanathan Mohan, a leading health expert based in Chennai, South India.
Speaking ahead of the HEART UK – The Cholesterol Charity – 2015 Annual Conference, Dr Mohan warned that South Asians in Britain and around the world must do more to combat the risks factors that can shorten their lives.
Dr Mohan said: "South Asians have an increased susceptibility to both coronary heart disease and Type 2 Diabetes and they must take control of their health and make significant changes to their diets in order to combat heart disease.
"Despite lower rates of obesity, they tend to have increased waist-hip ratios (the classic apple-shape) known to be less healthy and low 'good' HDL cholesterol. They are also known to have lower muscle mass and Vitamin D. We aren't sure exactly what the cause is, but a high carbohydrate load in the diet and decreased physical activity may provide some explanation.
"It's vital that South Asians reduce their saturated fat and carbohydrate intake, do more exercise and maintain their ideal body weight which studies show can have a significant impact on the chances of getting heart disease or diabetes in future. That requires communities to work together to change longstanding habits to improve their wellbeing and those of their families."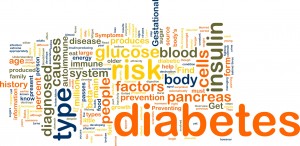 HEART UK Expert Dietetic Adviser, Baldeesh Rai agrees with Dr Mohan and added: "The food choices South Asians make can have a significant impact on reducing the risk of heart disease.
"Replacing saturated fats such as butter and ghee with unsaturated fats such as rapeseed/olive or ground oils can help to reduce blood cholesterol, and cutting down on salt can help to lower raised blood pressure. Chapatis, rice and potato curry are all high in carbohydrates and just by reducing portion sizes and increasing exercise can help with weight management."
HEART UK encourages a diet that is low in saturated fat, but rich in whole grains, whole fruits and vegetables, nuts, beans and pulses – all of which contribute to dietary fibre intake and do not contribute free sugars to the diet.
This includes avoiding full fat dairy products such as ghee, cream, cheese, paneer and yogurt and desserts made from them. Cutting down on processed foods which are often high in saturated fat and opting for lean cuts of meat or chicken or fish can also have benefits.
The HEART UK Annual Conference took place on September 16-18 at the University of Hertfordshire.