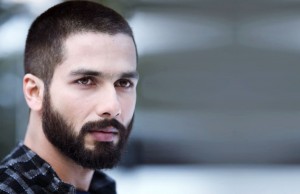 Whether they are celebrities of Bollywood or heart throbs of Pakistan's drama industry; famous leading models or cricket heroes to millions of fans, growing a beard is becoming a fashion in men's fashion. The beard is now a global fashion for men's style in casual and in business.
The beard is no more a religious symbol or ritual, but it is something which is considered as man's best part of the personality which shows his strength, maturity and beauty. The fashion is emerging with variant styles suiting man to man with representing different personalities.
Few people grow beard as thick with big moustaches, few with trimmed and some with just growing up facial hairs as if they need to shave off but it remains on face lined up immaculately.
It is because a beard shows a sexy and powerful man in the eyes of a female. Gone are the days when girls used to admire clean shaven man. Now their choices are bearded men with athlete look as pure manly features.
From Shah Rukh Khan to Saif Ali Khan, Shahid Kapoor to Aditya Roy Kapoor, Fawad Khan to Abbas Jaffri; all have become immensely popular among the fans, especially the females- some from their thick and some from the trimmed beard.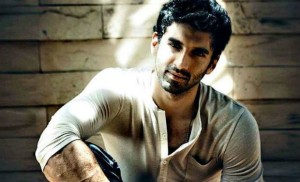 Youngsters inspired by Bollywood celebrities and Pakistan's showbiz stars are increasingly adopting this fashion as a major feature of their style which comes in variety depending on the season and occasion.
It is a general perception that people with rare features, look unique; hence the beard creates a difference and increases their presence among the people. However hair dressers and barbers have a unique task and additional jobs that come with good earning in cultivating the fashion of wearing a beard.
"Trimming and styling a beard is a challenging job as it takes extra time, skills and carefulness, hence the service charges are even more than shaving off men faces completely", explains hair dresser, Imtiaz of Karachi.
"We examine heroes of Indian movies how they wear beard through TV or magazines and then copy on our clients", he added.
But what about beards which are worn by people as a religious obligation or ritual. Do they think it is a good omen that the beard is becoming fashionable and now people won't look and treat them differently as they do with them, or rather a cautious treatment while dealing with them?
Mohsin Khan, a Sunni Muslim who works in the religious creative department said: "The growing of a beard for adopting a fashion and wearing it as embracing Sunnah of Prophet Muhammad (PBUH) is two different things."
The beard is becoming common in youth but those people could differentiate among the bearded people whether they are fashion related or with a certain belief. The body languages of these two peoples are different and it could be easily identified simply with dresses of these two persons with beard.
The size and cutting of the beard that is being in fashion does not meet the criteria what the religion instructs us. The beard of the fashionable youth does not meet the style which is prescribed in Sunnah. Besides, the fashion changes with times so the beard is not a permanent feature for those.
In Islam the beard could be trimmed and style as per one thought but the limitation is a size with few inches as beard hairs should not be decreased if measured in a fist. However, in Sikhism it is even strictly disallowed to trim a hair of beard.