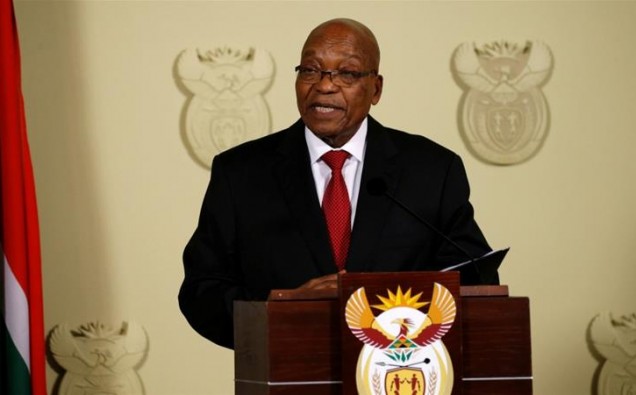 South African President Jacob Zuma has resigned following intense pressure from his own political party.
In a televised statement, Zuma said he was quitting with immediate effect but that he disagreed with the ruling ANC party's decision about his presidency. The ANC had told him to step down or face a vote of no confidence in parliament over numerous allegations of corruption.
These corruption allegations are in relation to Zuma's links with the wealthy and powerful Gupta family, who are claimed to have illegal influence in the South African government and who Zuma has close ties with.
Police raided the Gupta's home in Johannesburg on 14th February in response to the allegations.
During his televised resignation statement, Zuma paid tribute to those whom he had worked with over the years and said that that violence and division within the ANC had influenced his decision to step down.
"No life should be lost in my name and also the ANC should never be divided in my name. I have therefore come to the decision to resign as president of the republic with immediate effect," he said.
"Even though I disagree with the decision of the leadership of my organisation, I have always been a disciplined member of the ANC.
"As I leave I will continue to serve the people of South Africa as well as the ANC, the organisation I have served… all of my life."
Zuma, 75, has since been replaced by Deputy President Cyril Ramaphosa, who is the ANC's new party leader.