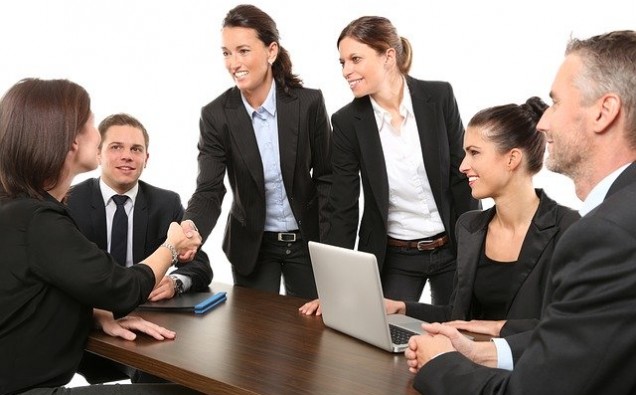 At just five weeks old, the National Business Response Network has already made over 400 (404) matches between local community groups, schools and charities and UK businesses that have been able to meet their urgent needs during the Covid-19.
The National Business Response Network was launched in April by Business in the Community, a charity and The Prince's Responsible Business Network with over 750 member companies. Just a week after launch, it received a seven-figure investment from AXA to accelerate the initiative.
Business in the Community has now received a further £1m investment from the London Stock Exchange Group, which will help it to rapidly scale up the response network and match more community organisations and charities that need urgent support with the businesses that can provide it.
The network focuses its activity on four key areas helping communities navigate their way through the coronavirus pandemic:
Food: Ensuring people have continued access to food
Technology: Support to enable children to continue learning, and older people to stay connected to families
Community support: Support to vulnerable groups and older people to enable continued access to food, healthcare, social interaction and other essentials
​Small businesses: Creating resources with advice and practical tools specifically for small businesses; providing business continuity and wellbeing support through mentoring for small businesses
To date, food has been by far the most matched request with offers of support from businesses (132 matches). Examples of matches made during April and May:
Through the National Business Response Network, Manchester Airport introduced Business in the Community to an airline catering company who have donated over 100,000 meals, many delivered by airport staff volunteers, to communities in Greater Manchester.
Costa Coffee donation of 55,000 cakes to small community organisations across seven UK regions, with British Gas and Safestyle supporting with the transport and delivery.
bp delivery of 100 laptops to the Reach Academy and LEAP Federation, two community organisations in London which split the laptops between 6 primary schools.
PwC donation of 40 volunteers to man the helplines of Advice NI and Age NI
BNP Paribas made available a number of delivery vans to help a London food bank deliver packages to the vulnerable and homeless.
Iceland donated 40 large freezers to foodbanks across the country.  They are also sending £50 in vouchers to each food bank to start filling the freezers.
Deloitte donated essential stationery to schools and communities across the UK.
Community organisations in need of help and businesses wanting to offer their support can visit the National Business Response Network online board of needs and offers: www.businessresponsecovid.org.uk
The three areas we most urgently need support from business are: food, technology and equipment.
Amanda Mackenzie OBE, chief executive of Business in the Community, said:
"The contribution that businesses are making to support our most vulnerable communities is magnificent. Their offers of support through our National Business Response Network magnifies the impact of business giving – bringing the scale of a national business network to the doorsteps of our local communities.
"We're also extremely excited to welcome London Stock Exchange Group as a founding partner and grateful for their £1 million investment. This will help us to rapidly scale up the National Business Response Network and build on the success achieved to date with the help of AXA.
"We know what local communities need as they battle the impact of Covid-19 on their towns and cities and we're calling on businesses who want to offer support to contact us to make sure their support gets to the right place at the right time."
David Schwimmer, CEO, London Stock Exchange Group:
"We are pleased to join the National Business Response Network as a founding partner. The work of Business in the Community is closely aligned with our Group's longstanding commitment to small businesses. We believe that supporting the recovery and growth of these businesses is critical to the UK economy. We look forward to working with BITC to provide support to communities impacted by the Covid-19 pandemic."
Lucinda Charles-Jones, AXA UK & Ireland HR director & Business in the Community Board of Trustees director:
"We are thrilled and honoured by the incredible amount of support the National Business Response Network has received in its first five weeks. Food, technology and community support are some of the most basic needs for local communities who are navigating their way through this pandemic, so we would encourage any company who thinks they can help to get involved. On a similar note, we are delighted that the London Stock Exchange Group is joining the network as co-founders. With their help, we will be able to reach even more groups, providing essential resources where it's needed most."