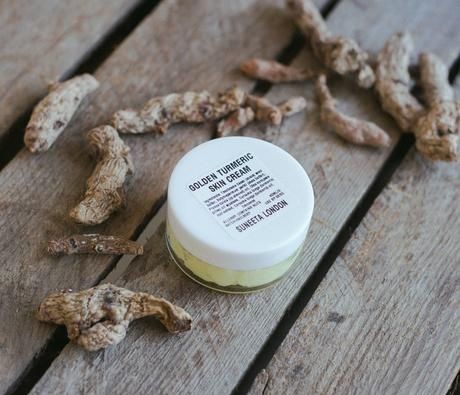 Suneeta Cosmetics are a family-run business based in London. Their product ranges are a breath of fresh air in the beauty industry, and are created to be completely natural, vegan, and chemical-free with 0% waste.   
The company's hard-working founder, Suneeta, hand-makes every single item put up for purchase in her small workshop, with love and compassion. The goodness filled bottles of creams, oils and lotions are then sold in markets all over the city. Locals adore the products, and beauty-lovers travelling over from all parts of the country for their cruelty-free, organic and un-refined appeal.  
Suneeta Cosmetics are a welcome range of skin and body-care products in households up and down the UK. They are safe for use by both adults and children of all ages, and appeal especially to sensitive skin due to their free-from Parabens, Preservatives and GMO ingredients formula. So you can rest assured you're enjoying nature's soothing botanicals without the catch! 
With courtesy, Suneeta sent us some of the best products in her face and hair-care range, designed to purify and pamper the body, to try and test for ourselves. Details can be found below: 
Sleep Mask with Frankincense and Myrrh

 
A gel-based cream for bed-time. It has carrot seed oil to shield the skin from the pollutants caused by living in modern-day society. This mask also has a spa-like scent that helps you drift off at night. 
Lime and Turmeric face Mask 

 
A healing face mask perfect for spot-prone skin. The special blend of natural ingredients helps to heal and soothe the complexion; it helps to fade scars or marks as well.  
The delicious midnight musk scent will have you smelling great throughout the day while nourishing your facial hair and offering a healthy sheen. It prevents ingrown hair and encourages growth as well. 
Golden Turmeric Skin Cream for Face and Body 

 
A soothing and healing blend of natural herbs soothes irritated and inflammatory skin. It has worked wonders to treat conditions like eczema, psoriasis and flaky skin.  
A divine elixir of 10 oils should be used in place of a weekly hair mask to deep condition your locks and repair any damage or breakage. The formula helps to soothe the scalp and cure flakiness too. It should be left on for around 30minutes and then washed out with shampoo for a soft and nourishing result.  
Golden Turmeric Facial Serum

 
This product features a unique turmeric and argan oil mixture. The result is a potent serum which can be used on its own to rejuvenate the skin and add a glowy feel, or in place of an every-day moisturiser.  
If you want to purchase from Suneeta's fantastic range, then visit their website listed below and order today. For those who make their own skincare, check their catalogue and purchase authentic raw ingredients and essential oils now!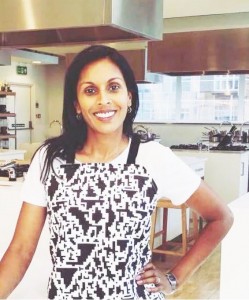 Manisha Bhanot