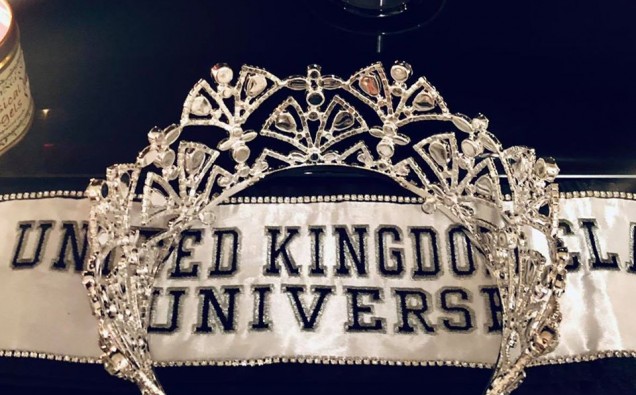 Priti has worked with big industry names like – RK Studios, David Dhawan, Vikram Bhatt, Yash Chopra and leading actors like – Govinda, Saif Ali, Kajol, Rishi Kapoor. Some of her popular roles are in hit movies like – Rajababu, Bambai Ka Babu, Aag, Premyog, Yeh Dillagi, Barsaat Priti Sinha is definitely a star act. 
January 2020 will see Priti Sinha compete in Mrs Classic Universe in Sofia, Bulgaria, representing the UK. 
We got the chance to ask her some quick questions below. 
 1. Thank you for taking the time to Interview with us, tell us about yourself. 
I am a full time home-maker from London and been living in the UK for fourteen years.  I am proud to say  I am  also a successful  part time model and  acted in several big banner Hindi films in Bollywood, in past in India.  
2. What makes Mrs India UK different from other competitions? 
It's an amazing showcase and platform to encourage Asian women to bring their best out. It can provide an opportunity to carry on their charity and mentorship objectives further! 
3. What inspired you to enter the pageant? 
I viewed the program as an amazing opportunity to channelize my energies to carry forward my ideas, and give a public forum to support causes and charities I strongly feel for! 
 4. Please tell us about the process you had to go through to get to the finals 
The Mrs India UK pageant was a 6-month long journey of multiple evaluation and training and mentorship sessions. It enabled a level playing field across all the participants and allowed them to do their best in the final rounds of evaluation. We were assessed for personality, social commitment, communication, public speaking, cat-walk and of course presence of mind! 
5. What were the main judge's question's which stood out to you?   
The question which I was posed by the judge was "how will I use this platform and carry the responsibilities it offers further?" 
My response was on the lines that, given the diverse roles and responsibilities of a home-maker and a full time mom, devoted to multiple causes, I am confident of already bearing an invisible crow and hence capable of managing these further responsibilities effectively. 
 6. Which part of the competition was your favourite? 
I really enjoyed the photo shoot and the catwalk sessions as it brought back amazing memories of being in front of the camera and of my past modelling background. 
Of course winning the gold award for the best catwalk was the most satisfying and motivating part as well. 
7. Which part of the competition would you say is most difficult? 
Given that all the participants had put in tremendous effort, the final award and selection ceremony was a bit emotionally demanding as we felt everyone is truly a winner. Hence, calling out just a few was not fair for the other participants who had equally committed themselves to the process. 
8. What was your onstage strategy to win the judges over? 
Presence of mind, good posture and a smiling and optimistic presence. 
 9. Behind the scenes of a competition is a whirlwind atmosphere.  What has been your most nerve wracking moment during the competition? 
Waiting for the final selection and awards evening was a nervous and nail-biting time for most of us, however I was the first one to be called out for a gold-award and that provided a huge relief. 
 10. After returning from Bulgaria what is your main mission? 
My mission would be to get involved in programs supporting Asian women in UK and provide them with ideas and motivation to come out of their shell and take forward their talent and their rich experiences and ideas back into the betterment of the community. 
I also want to take forward the model of taking charity at the grass-root level to enable young children to value the cause of charity as to create a stringer future generation.