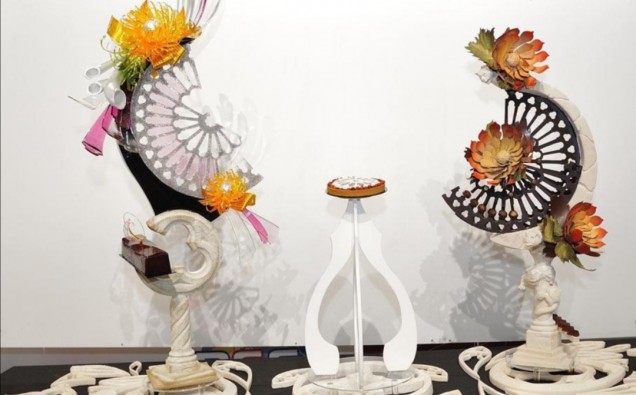 Johanna Le Pape ( Instagram A/c :- johanna.le.pape )  is a Pastry Chef; who specializes in high – end healthy Pâtisserie, she comes from Ploemeur, a beautiful city in Britain, France. After having been trained in the largest Parisian palaces, she decided to open her own consulting company in 2015.This activity allows her to travel around the world to support start-ups or major brands to develop their pastry concept. This vocation of transmission has developed more and more in her, which is why she decided to open her own culinary workshop for individuals and companies in 2019 in Neuilly-sur-Seine.
Q.) Share your experience when you won the world champion of the Sweet Arts 2014.
Johanna - It was an amazing & unique experience. For 1 year, you have to be very focused on the objective and give the best of yourself. This adventure was the most rewarding experience of my life because it allowed me to strengthen my spirit of victory, rigor and excellence. For a year, Gaetan and I were coached by great pastry chefs, so we had to resist the constant but necessary pressure. A month before D-Day we carried out three white contests, which is quite substantial for a final stretch. Our victory was the consecration and the result of a year of intense and exciting work.
Q.) When did you fall in love with cooking?
Johanna - I have always loved watching my surroundings cook and bake. It was during an experience on the other side of the world that love at first sight with pastry took place. I spent a year in Australia to reconnect with myself and live a personal experience. In order to improve my English, I found a job as a manager in a French pastry shop. I knew that fate had something to do with it. Seeing the pastry brigade making a multitude of pastry with impressive techniques gave me stars in the eyes.
Q.) Why is the use of local ingredients so important in French cuisine?
Johanna - France is one of the best countries for its Patisserie! We have many food resources allowing us to achieve special desserts. As a Pastry Chef or Cook it is necessary to stock up on them. In my opinion, it is essential to know where your product comes from, meet local producers directly on their farms to try their products. This allows maximum transparency between producers, the chef and customers.
My culinary workshop works in collaboration with La Ruche qui dit Oui which offers the best local French products. Let us be proud of the local French products.
Q.) France is known for more than 500 varieties of cheese, but French people have low heart diseases. Why?
Johanna - French eats with the right balance. We used to balance our meal to have diversity in our plate. Cheese is a part of the culture and our traditional expertise.
Two reasons which explain this diversity is:
-We like to have plenty of taste
-Each region has its own process & specialities
Having more than 500 cheese doesn't mean we eat large quantities. We choose to eat fine & small pieces at the end of most of the meal.
Q.) What is the reason behind declaring French cuisine a world intangible heritage by UNESCO?
Johanna - French cuisine is renowned for its flavours, its audacity, its delicacy and its excellence. It represents the French identity, allows everyone to meet around meals to celebrate events or simply to spend a friendly moment!
Each region has its own culinary specialty and in our culture it is a very important time to share with. Sharing recipes, revisiting certain dishes by adding personal touches allows the whole world to know the basics of this gastronomy.
Q.) It's very popular to have Tartine, bread, baguette by French people. Why?
Johanna - It is true that in the French cliché we find the famous beret, the cheese, the glass of red wine and of course the bread! Eating slices of bread with butter and jam soaked in coffee in the morning, saucing your plate with it so as not to spoil anything, making yourself a ham and butter sandwich at lunchtime, these are daily actions that we French people love to do!
Bread is one of the flagship foods of French gastronomy. I challenge you to sit at a table without being offered bread well before the arrival of the dish! Bread is part of French culture, there are many kinds: seeds, olives, bacon, cereals, etc.!
The baguette remains one of the culinary symbols specific to France.
Q.) Desserts are not a healthy food, but you are a chef who is popularly known to make a healthy dessert. What you have to say about it?
Johanna - The era of excessively sweet pastry that rhymes with excess is over. It is now possible to taste well-being pastries using healthy products ,lower the quantity of sugar and fat. As a well-being pastry chef, I wish to transmit my philosophy of healthy eating.
Did you know that it is possible to make a cake without any butter or refined sugar but using zucchini and sweet potato?
Our planet is full of amazing resources which we can have fun introducing to our diet! More and more people feel concerned for their diet, their health and realize many "healthy" recipes.
Many chefs are looking to train in wellness recipe techniques to meet new customer expectations. It is quite possible to indulge in tasting a pastry without feeling guilty!
Thank you Chef Johanna Le Pape for taking out time from your busy schedule and sharing your views with us.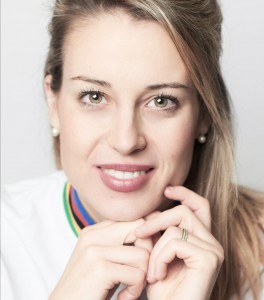 By: Rida Khan ( Aviation Author )
( Instagram Account :- aviationauthor.ridakhan )