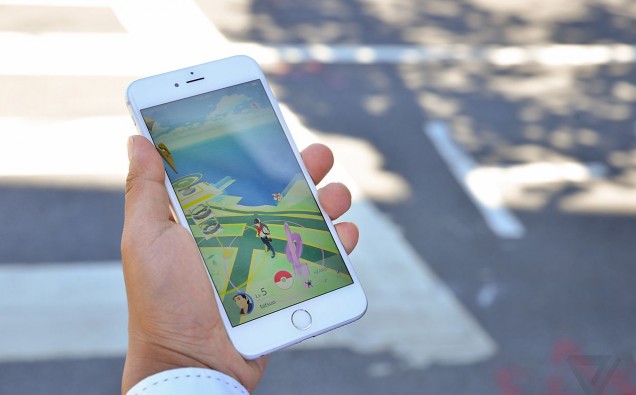 Nick Johnson catches final region specific Pokémon Kangaskhan in Sydney
Pokémon Go master Nick Johnson, the first person to catch all Pokémon available in the US, has completed his global quest to "catch 'em all" after visiting Paris, Hong Kong and Sydney.
Sponsored by Expedia, Nick is the first person to travel around the world and successfully capture all regional-exclusive Pokémon, including Mr. Mime in Paris, Farfetch'd in Hong Kong and, lastly, Kangaskhan in Sydney. Of the 151 Pokémon in the game, Johnson caught all 142 characters available in the US within the first two weeks of the game's release. His international efforts bring Johnson's total Pokémon tally to 145. The remaining six are yet to be released. Johnson has caught a total of 5,000 Pokémon so far.
The Expedia Bear is traveling with him on his journey. Johnson and the Expedia Bear have traveled to Tokyo to continue the adventure.
"We're delighted to have been able to help Nick live out his Pokémon dream and travel far and wide to literally 'catch 'em all'. Nick's journey is an exciting example of how Pokémon Go is turning gamers into travellers, redefining tourist attractions and bringing together a whole community," said Georg Ruebensal, Managing Director of Expedia Brand for Australia and New Zealand.
"The game is also encouraging people to become tourists in their own cities by getting players outside and exploring local landmarks they may have not seen before. Pokémon Go is now another way to travel, meet new people and explore the world."
Highlights from his trip include:
Catching Pokémon in Central Park, New York, the same time as Justin Bieber
Losing 8-10 pounds (3-4 kilograms) in two weeks from all the walking
Catching Pokémon underneath the Eiffel Tower (which is a big Pokémon hotspot)
Playing the game in front of the Sydney Opera House
Not sleeping in Hong Kong in order to catch Farfetch'd