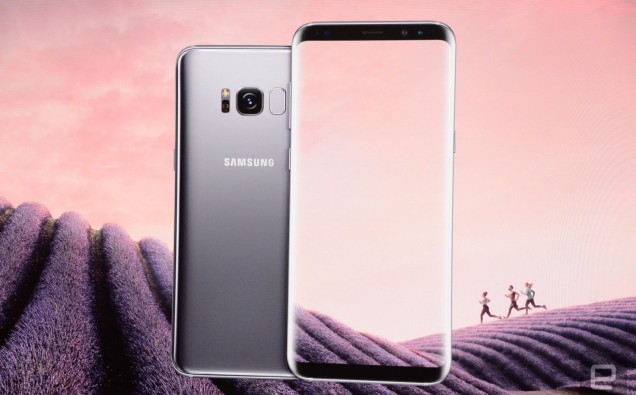 The Galaxy S8 and Galaxy S8+ Deliver Stunning Infinity Display, Connected Ecosystem of Services and an Intelligent Interface
SEOUL, Korea – March 29, 2017 – Samsung Electronics Co., Ltd. introduces the Galaxy S8 and S8+ to the world, a Smartphone that pushes the boundaries of traditional Smartphone's with its seamless hardware design and a variety of new service offerings. With the launch of multiple services and apps, as well as a stunning Infinity Display for immersive viewing experiences, the Galaxy S8 and S8+ bring a new level of functionality and convenience, opening up a galaxy of possibilities.
"The Samsung Galaxy S8 and S8+ usher in a new era of Smartphone design and fantastic new services, opening up new ways to experience the world," said DJ Koh, President of Mobile Communications Business and Samsung Electronics. "The Galaxy S8 and S8+ are our testament to regaining your trust by redefining what's possible in safety and marks a new milestone in Samsung's Smartphone legacy."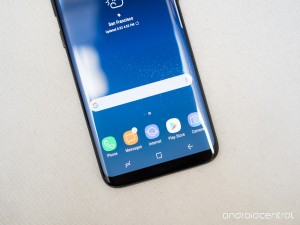 Bixby is intelligent interfaces that will help users get more out of their phone. With the new Bixby button, you will be able to conveniently access Bixby and navigate through services and apps with simple voice, touch and text commands. At launch, Bixby's Voice function will integrate with several Samsung native apps and features including Camera, Contacts, Gallery, Messages and Settings, with the plan to expand its capabilities to include more Samsung and third-party apps in the near future. Contextual awareness capabilities enable Bixby to offer personalized help based on what it continues to learn about the user's interests, situation and location.
Users can also shop, search for images and get details about nearby places with Bixby's image recognition technology. As the Bixby ecosystem grows, it will connect across devices, apps and services as a ubiquitous interface, and open up new experiences and scenarios to simplify life.