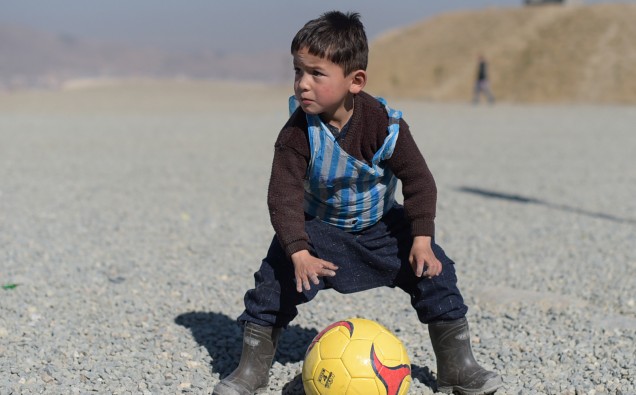 Young Murtaza Ahmadi was pictured early on in the year wearing a plastic bag with 'Messi 10' scribbled on the front. The picture went viral making Ahmadi an internet sensation and eventually attracted the attention of numerous charities, foundations and most importantly the Barcelona squad.
So on the 13th December a fixture was organised by the 'united nations commissioner for refugees' between Barcelona and Qatar side Al Ahli to honour the youngster and other refugees around the world. Before the match began a number of heart warming images were taken of Ahmadi and Messi hand in hand smiling and laughing with each other, the youngster looked delighted so much so that when asked to leave the field he ran back to Messi and refused to leave his side. The little lad also crept into a team photo which had fellow Barcelona stars Neymar and Luis Suarez smiling briskly.
These are images that the world wants to see, especially considering the young boy's troubled childhood so far. He and his family had to flee their home in the Jaghori District of Afghanistan as the boy's father had fears of Murtaza being kidnapped. When interviewed Mohammad Arif Ahmadi said; 'I sold all my belongings and brought my family out of Afghanistan to save my son's life as well as the lives of the rest of my family'.
After the game, that ended 5-3 to the Catalans, Murtaza Ahmadi received a signed Argentina shirt with his hero Messi on the back and Messi's own Barcelona shirt that he was pictured playing football in happily.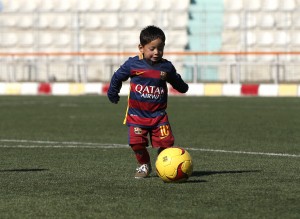 Moments like this make football the most beautiful game in the world and gives hope to other struggling children and families.