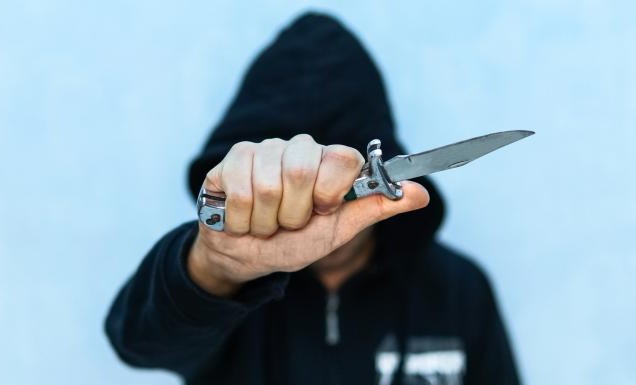 A man who cut a teenager following a personal dispute has been imprisoned for seven-and-a-half years.   
Mohammed Pasha Uddin got a knife from the kitchen of his home in Tyseley, Birmingham and pursued his 17-year-old victim before plunging the knife into his back. The youngster, who was involved with a relative of Uddin's – endured harm to his kidneys after the assault, yet has since made a complete recovery. 
Uddin – who had also threatened his unfortunate casualty with a baseball bat and urged a pet dog to attempt to assault him – fled in his vehicle following the attack. 
The getaway incited officials to propel an open request for help to find him via the internet and social media. It also brought about the 37-year-old giving himself in days after the police opened an inquiry. 
Enquiries guaranteed officials verified a substantial body of evidence against Uddin, and he was accused of injuring and ownership of a hostile weapon. Uddin, of Allcroft Road, was sentenced following a hearing and was condemned at Birmingham Crown Court on Friday the 20th of December. 
Detective Constable Danette Moloney, from the police's public protection unit, stated: "Uddin flew into a rage due to a family disagreement. 
"He picked up the knife and chased his victim; it's just fortunate that his injuries were not more serious. 
"After realising what he'd done in the heat of the moment, he went on the run; but as the net closed in, he came forward himself." 
The attack is just one of many knife crime incidents which have shocked the city this year. Just a few months ago, a stabbing victim covered in blood entered a Walsall Pub screaming for help. The premises had to be put on lockdown, and police officials were immediately called to the scene.