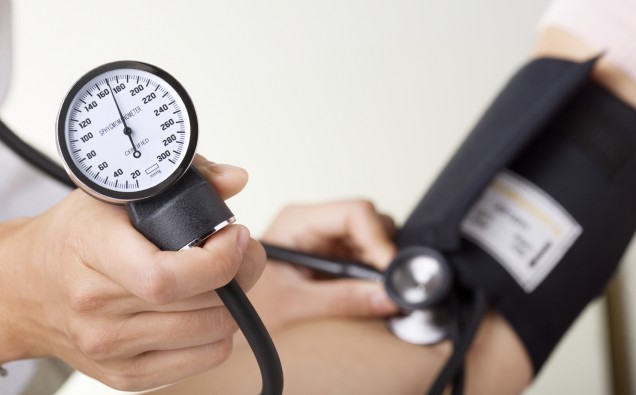 By Aneesa Malik
Some people work well under pressure. A looming deadline can sometimes cause the brain to function a little better, allowing one to achieve the set goal within the allotted time frame. However, in some cases, even a little bit of pressure could be detrimental to performance. Such is the case with the heart, as was demonstrated by the CARDIA study conducted over a period of 25 years on young adults.

The study included 2,479 subjects, both males and females, who were in the 18-30 years age range when they enrolled in the study. blood pressure and other clinical measures were assessed seven times during the 25-year follow-up period. At the end of the study, heart function was evaluated using cardiac imaging. The results of the study were alarming, as subjects with a tendency to have blood pressure levels consistently on the higher end of normal, but who were not hypertensive, were more likely to develop ventricular dysfunction later in life. The results suggest that constant exposure to even slightly elevated blood pressure (not constituting hypertension) could irreparably weaken the heart muscles. The research is indicative that early interference may be important in the prevention of hypertension and other cardiac issues in middle age. Childhood obesity, which plays a major role in determining heart health throughout life, should be monitored. Body weight, sodium intake and physical activity are important risk factors for heart disease, and should be addressed as early as possible, to reduce undue strain on the heart.

So if you are a young adult, you cannot afford to be complacent about your blood pressure. Putting off for tomorrow what you can do today will not do your heart any favours, and proactively ensuring that your blood pressure is normal will enable you to live a longer, heart-healthy life.