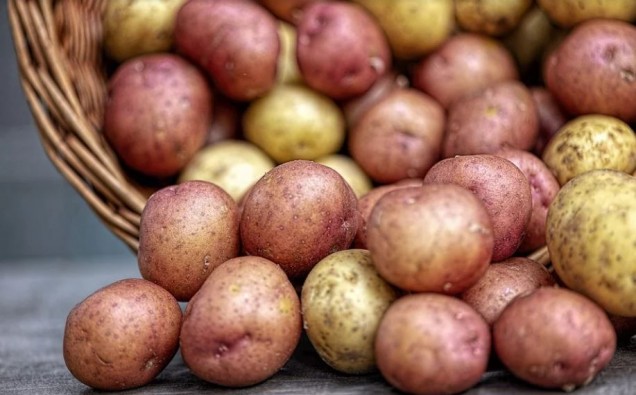 The sale prices of potatoes have sky-rocketed in the Indian capital of New Delhi. The cost of these vegetables has now increased by approximately three-quarters of what it formally was last year. This increase is being struggled to be reigned in anytime soon. 
Despite the news, authorities claim potato prices are set to decrease by the start of 2020, especially during the first ten days. In certain cities like Varanasi and Jaipur, prices remain at Rs 10 to Rs 15 per Kg. However, currently purchasing costs for the public have doubled in places like Kolkata and other big cities as well. 
Despite the reports, in Delhi, potatoes are still being sold at Rs 32 per Kg in some instances. Industry experts claim the cost rise will only be temporary. Although, the importation of potatoes has shot up from 355.5 tonnes to 1,284 tonnes from November of 2018 to now. But there has been a marginal gap of their arrival in India this season.  
Sources claim that unexpected rains in Punjab, Uttar Pradesh, and West Bengal since October have done substantial damage to the potato crop in these major growing regions. Onion prices increasing due to regional floods and scarcity of the plant have also caused major concerns for the country's government.  
During this time, the government is also attempting to keep a check daal prices. Officials recently announced the release of 8.5 lakh tonnes of pulses via buffer stocks to regional markets at standard rates.  
"Unseasonal rains in October had damaged the crop and also slowed down sowing of the new crop. This had resulted in prices moving up. Things were getting normalised since the beginning of this month. But again in the last three to four days, there has been a downpour which has affected harvesting. However, we are hopeful that things will improve over this week and arrivals will increase" said Arvind Agarwal, secretary at the Cold Storage Association of Uttar Pradesh.