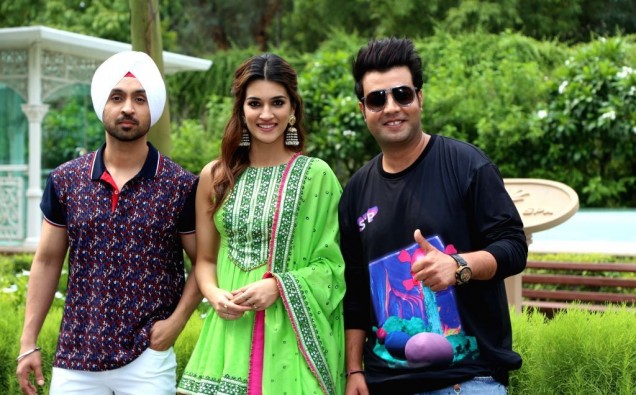 Team Arjun Patiala have been busy gearing up for the release of their film and recently spent some time on promotions in Delhi. Stars of the film Kriti Sanon, Diljit Dosanjh and Varun Sharma were joined by their producer Dinesh Vijan to talk all things Arjun Patiala.  
 Arjun Patiala sees the multi-talented singer and actor Diljit Dosanjh play a cop, as the incredible Kriti Sanon plays a fiery news reporter, with funny man Varun Sharma playing the loyal and hilarious best friend. The movie is set to be a side-splitting comedy with a touch of romance.  
 When asked about the film, Diljit said "I never did an out and out comedy film, my previous movies were rom-com. The main reason for doing this movie was it is an out and out comedy".  
 Leading lady Kriti Sanon also had a lot to say about the film and the laugh riots they had when filming, saying that "there was a lot of energy on the sets. I remember a scene in the movie where both Diljit and Varun were drunk, and they were slurring a lot. I was not able to control my laugh on the sets and I actually stopped the shoot for a while just to laugh at that scene".  
Produced by Bhushan Kumar of T-Series and Dinesh Vijan of Maddock Films, Arjun Patiala releases in cinemas now and is distributed in the UK by Cinestaan Film Company.