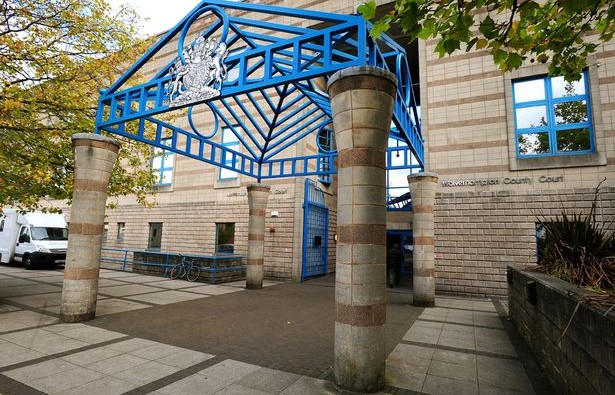 Judges at Wolverhampton Crown Court heard how Daljit Singh, of Trafalgar Road, grabbed the female factory worker around the neck after an argument became physical in December last year.
Criminal Justice attorney, Mrs Thirlwall, explained to the court how the female co-worker went to complain to managers, as Singh followed her, yelling "I'm going to teach you a lesson."
He then "grabbed her round the neck and pressed hard for several seconds."
"It was plainly terrifying for the victim – throughout the incident she could scarcely breathe."
Singh was also said to have struck a container of flour from his colleague's hand onto the floor.
He and his colleague were said to have a history of confrontational disputes, with repeated complaints being made about his bullying behaviour towards her.
The 48-year-old was sentenced to a 'long deserved' 22 month sentence, including a suspended sentence, previously imposed, for forcefully imprisoning a female relative for over 36 hours.
Singh's lawyers disputed the sentence at London's Criminal Appeal Court, stating that the sentence was far too long and should be reduced.
But defending the verdict, Mrs Justice Thirlwall said: "It was not the first time he had treated a woman in this way."
The judge concluded: "It is said that there may be a cultural edge to his conduct but that he does not deliberately seek out women to attack.
"But, whatever his views, he is not entitled to assault women.
"It was quite plain that the victim feared serious injury, and rightly as he held her by the neck and her breathing was impeded.
"The assault was carried out against a background of persistent bullying of this woman.
"We see no error in this sentence and this appeal is dismissed."