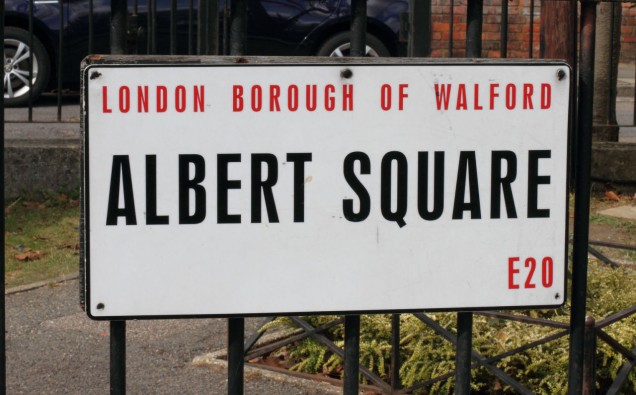 By Aneesa Malik
In a bid to reflect the true state of East London, the BBC has planned to build a mosque on the new set of Eastenders, which is reportedly costing around £15m.
There are many changes expected on the new set, including a number of new buildings, replacing the 30-year old set at Elstree Studios in North London that was previously used.
According to the Sun, the mosque will be built on a street near to Albert Square and will serve as a 'prominent' place of worship. It will also be the set's first religious building.
The BBC hopes the changes will mean that the set, which will be made 20 per cent bigger, will provide more opportunities for storylines. EastEnders fans will see a new revamped version of the set which will include the Queen Vic, laundrette and cafe.
EastEnders executive producer Dominic Treadwell-Collins previously said the new set 'demonstrates the BBC's commitment to the future of EastEnders.
'We have ambitious plans for the show and the new exterior set will help bring those to life and better reflect the East End of London on screen for audiences,' he said.
In response to the mosque claims, a BBC spokeswoman said: 'The new locations for the exterior set build are still to be decided.
'However, as announced previously, the new set will better reflect the East End of London on screen as well as increase the potential for storylines.'
This could give opportunity to more Muslim characters moving onto the Square.